People also viewed:
Vito Bavaro Construction Inc
26319 Magnolia Rd, Modesto, CA 95320
(209) 838-1318
www.vbbuild.com
Vito Bavaro Construction Inc coupons:
n/a
Price compared to Construction Re:
n/a
From Vito Bavaro Construction site:
Vito Bavaro Construction Inc. Was in business for 21 years. We concentrate in constructing industrialized sites like almond shelling plants, warehousing, and trucking buildings. Serving the food, nut, transportation, and aviation business.
LDA Partners LLP
4 Central Ct, Modesto, CA 95204
(209) 943-0405
ldapartners.com
LDA Partners LLP Reviews:
n/a
From LDA Partners LLP site:
We define ourselves as an interpreter of vision and aspirations. Independent of the scope of a physical design, it's our commitment to listen, collaborate, and apply our specialty to stimulate creative thinking and finally successful design solutions. Our success is driven by a true curiosity to understand the clients physical, financial, and cultural drivers, with the overriding objective to tailor objectives and create solutions which best serve the client. In our search for understanding, we challenge the stakeholders with what could happen if and is there a better way, not only to get consensus, however to develop the conversation.
McRoy Wilbur Communities
2909 Coffee Rd, Modesto, CA 95355
(209) 491-5430
mcroywilbur.com
McRoy Wilbur Communities coupons:
n/a
From McRoy Wilbur Communities site:
Also to community recognition for building accomplishments, we have been active in volunteer work over the past two decades. We were instrumental in the construction of a shelter for troubled adolescents, a food versions center, kids's home, and music pavilion for community concerts. It was our guiding principle to back to the communities, which have enabled our company to prosper.
D A Wood Construction Inc
601 Albers Rd, Modesto, CA 95357
(209) 491-4970
www.dawoodinc.com
D A Wood Construction Inc Reviews:
n/a
Price compared to Construction Re:
n/a
From D A Wood Construction site:
Founded in December 1999 by Danny A. Wood Jr. Our company has grown to be a big competitor in the San Joaquin Valley. Our projects span from Merced County north, to Sacramento County east, to Tuolumne County and west, to Livermore Valley. D. A. Wood Construction, Inc. Specializes in pipeline construction as well as storm, sewer, water and fire.
JKB Construction
931 E Monte Vista Ave, Modesto, CA 95382
(209) 632-3152
www.jkbconstruction.com
JKB Construction coupons:
n/a
From JKB Construction site:
Renovations, Home enhancements, Remodeling, Kitchens, Bathrooms, Basements, and Additions.
Anderson Litfin Inc
1385 Venture Ln, Modesto, CA 95380
(209) 667-4141
www.andersonlitfin.com
Anderson Litfin Inc Reviews:
n/a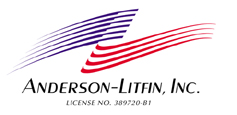 From Anderson Litfin site:
.
California Homes Direct
4918 Salida Blvd, Modesto, CA 95368
(209) 545-1680
www.californiahomesdirect.net
California Homes Direct coupons:
n/a
Price compared to Construction Re:
n/a
From California Homes Direct site:
Factory Direct made Homes Design Your new Home Today. Free Site Inspections, 12 Lot Models, Featuring Golden West, Palm Harbor and Schult Homes.. Open 7 Days A Week.